We cooked and cleaned, that's what we do when we are going to entertain. Dr. Robin and I unspokenly went about our duties of preparation. I grumped and groused as I always do. In the end, our friends showed up and we had a great time. We were eating a healthy fare and telling stories, planning some hikes and camping trips. There were conversations about work and children and all was as it should be. There is no "other shoe" to drop, we enjoyed the company of our friends.
The backyard highlights included 4 hawks in a fly by to a power wire, 2 fighter jets in a fly by from some other event and 2 pineapples maturing in a patio pot. Now that is not deep but it is eclectic.
We relocated from the back yard patio where we had gathered around the grill to the front driveway so we could enjoy the neighborhood fireworks. They were grand. Everything the stadium show would have was scattered throughout the neighborhood. Our personal show had a finale of a firework that looks like the jumbo bucket of popcorn from the movies. It went on and on to our cheers. It was grand.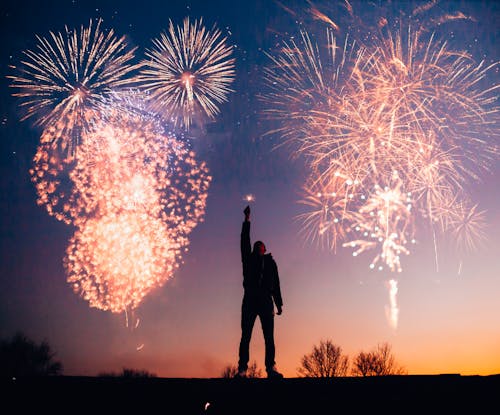 My thought for today is from Emmet Fox: God knows me, and loves me and cares for me. I am just as dear to him as any human being who has ever lived.
I'll be out walking today, I hope to see you.
Be healthy,
Dave